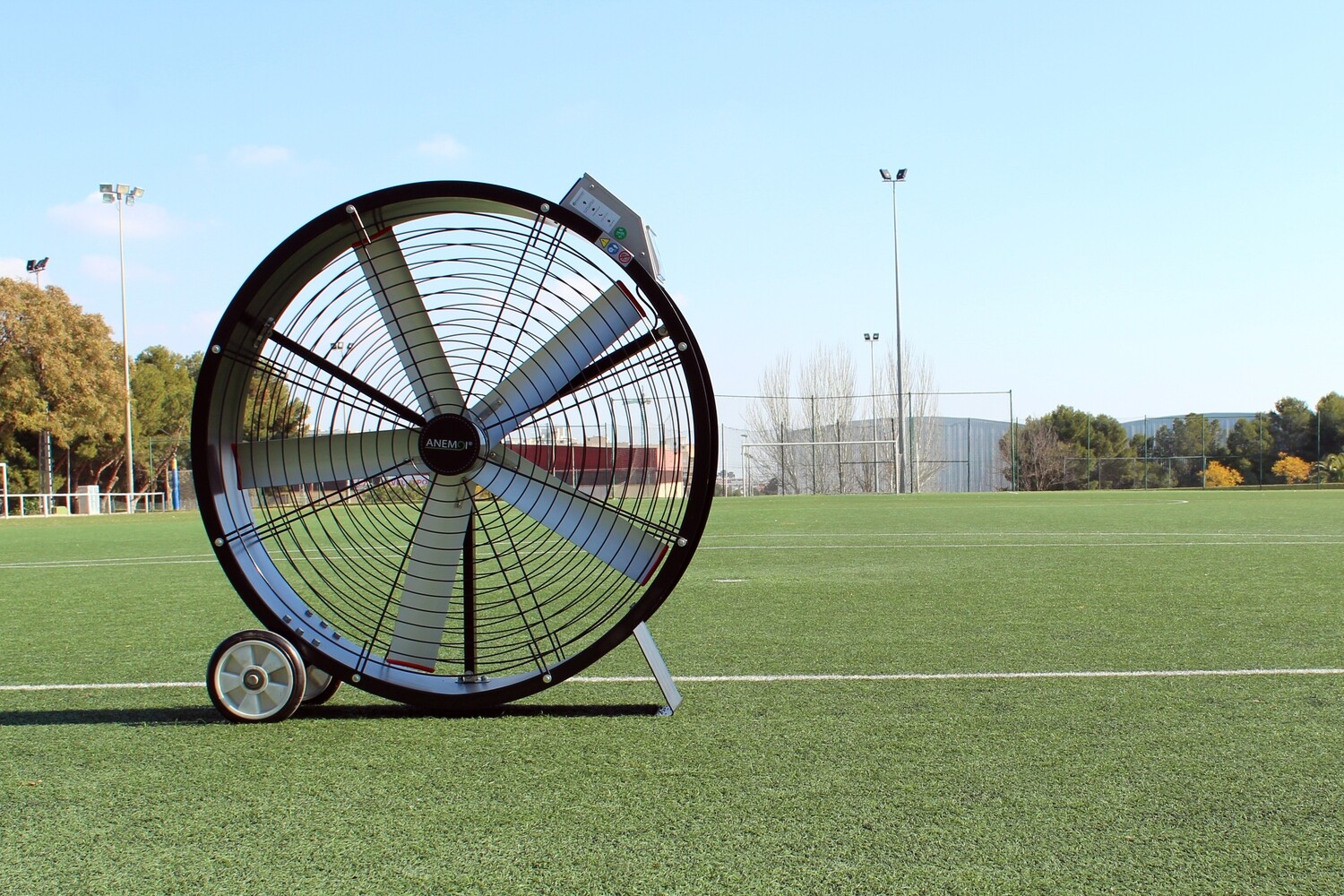 AIRWAGON 145
SKU 00034
Product Details
Industrial fan with wheels
Portable industrial fan of axial type with wheels. The ANEMOI AIRWAGON 115 fan, the medium of the AIRWAGON series, has been designed to move easily by pulling on its handle and to work outdoors in rain. Its rubber wheels allow you to move on any terrain.
The DC motor incorporated makes it quieter and more efficient. It integrates an electronic control board and an intuitive keyboard to adjust the speed of rotation.
Portable industrial fan ideal for industrial buildings, gyms, open spaces, tents, farms, etc ...
Consult shipping options for other locations: 96 134 12 24

Download brochure.
Save this product for later