SUPER SALE! MOST EFFICIENT CEILING FANS AT 50% OFF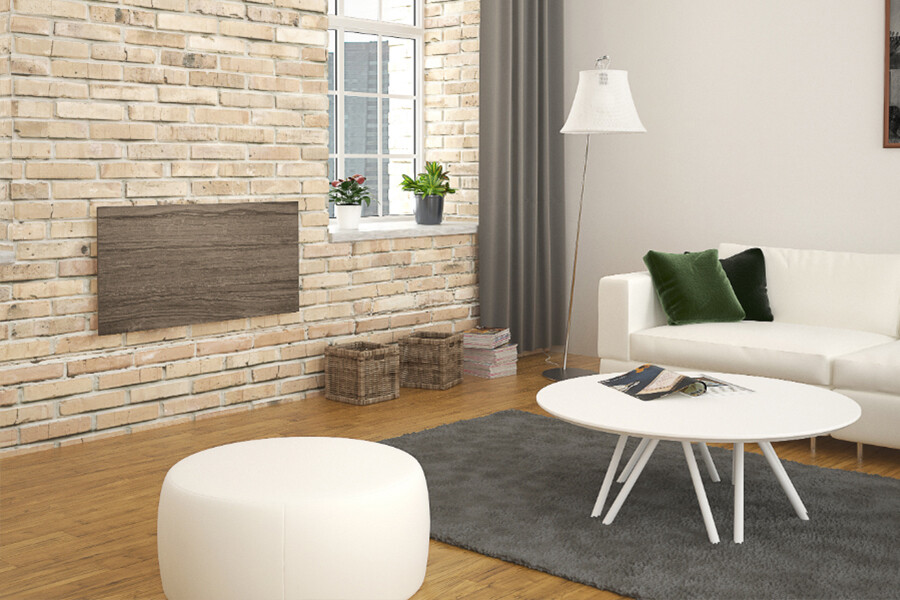 Ceramic heat panel. Option porte-serviettes. (Wall)
SKU 00125
Product Details
CERAMIC WALL HEATER
Ceramic heat panel that mimic the finish of natural stone are intended for any type of interior, both modern and rustic and any type of room, entrance, living room or bathrooms.
Wall installation. 400W power (45 cm x 90 x 4.5 cm). Available in 5 different shades: Coal, Cream, Rosso, Beige, Marrone.

Possibility of adding the 500 mm ceramic towel rail accessory, to turn it into an elegant towel-dryer.
Class II - IP 44 - With thermal limiter. 2 m power cable with plug.

POWER NECESSARY = 35W * ROOM VOLUME (M3)

REGULATION OF CERAMIC HEAT PANEL:
We are offering a wide range of thermosats to control heating.
Smart WIFI Switch to connect to Alexa, Google Home or "Smart Life" application (IOS or Android). You need one per radiator or group of radiators up to 2200W.
V22 (transmitter): Wireless electric heating thermostat to associate V23 receiver. Support up to 4 receivers.
V23 (receiver): Wireless receiver normally controlled by thermostat V22. Support up to 3600W.
TFT WIFI: Thermostat connected by WiFI for electric heating. Control via Mobile application: FENIX TFT Wifi (IOS or Android). Recommended for residential use.
V24 WIFI: Central unit for wireless control of electric heating system. It woks with V23 receiver and V22 thermostat intuitive touch screen. Control up to 24 rooms. Remote control via local WiFI network via internet or mobile application: FENIX TFT Wifi (Android or IOS).
Save this product for later